I am finally publishing my book, Heptagram! I am so excited and nervous.
It has been a long journey, starting in 2019. My impossible goal for that year was to write my book. It was no easy task, but I finally wrote it, and by February of 2020, it was edited and ready to publish. I did not quite know how I would go about that, so I started reaching out to others to find out what my options were.
Then the pandemic hit, and everything changed. I put the project on hold because I had other priorities in mind, and I was overwhelmed. I was trying to become a teacher for my three young daughters and make sure my company got to the other side of the crisis. It was an incredibly stressful time.
As I regrouped, I decided to pause the book launch. I also thought the pandemic would be an excellent time to explore publishing options because I did not know the pandemic's long-term impact. While I researched how to publish my book best, I decided to instead work on what I call my author platform, which would help me get my message across and market my book. This platform included setting up my social media, website, and biweekly newsletter.
So, I started to learn. I took three digital marketing courses, and I also worked with both a brand and a marketing expert, and I have been adding the building blocks little by little. It became clear that I needed to work on my website first.  To build it, I had to work on my brand.
Creating a brand was more complicated than I thought, as I had to identify what I wanted to communicate. It took me over two months, and its culmination was my logo, which you can see below.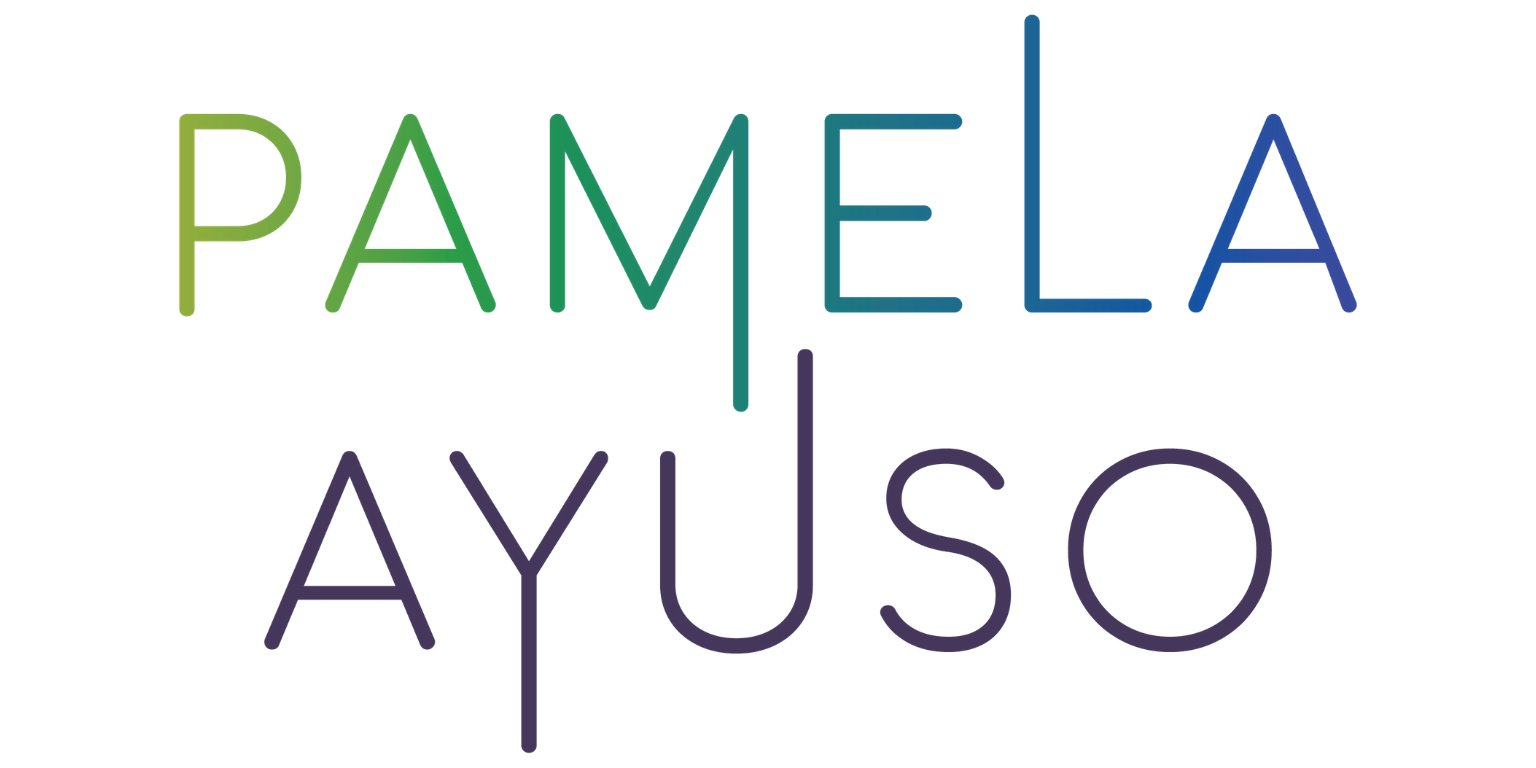 The website took an additional four or five months between the design and implementation phases, but it is finally ready. I am proud of it (www.pamelaayuso.com), which is primarily the effort of my assistant, Violeta Vassilopoulou (check her out at Shoegal Out In the World and @shoegaloutintheworld on Instagram).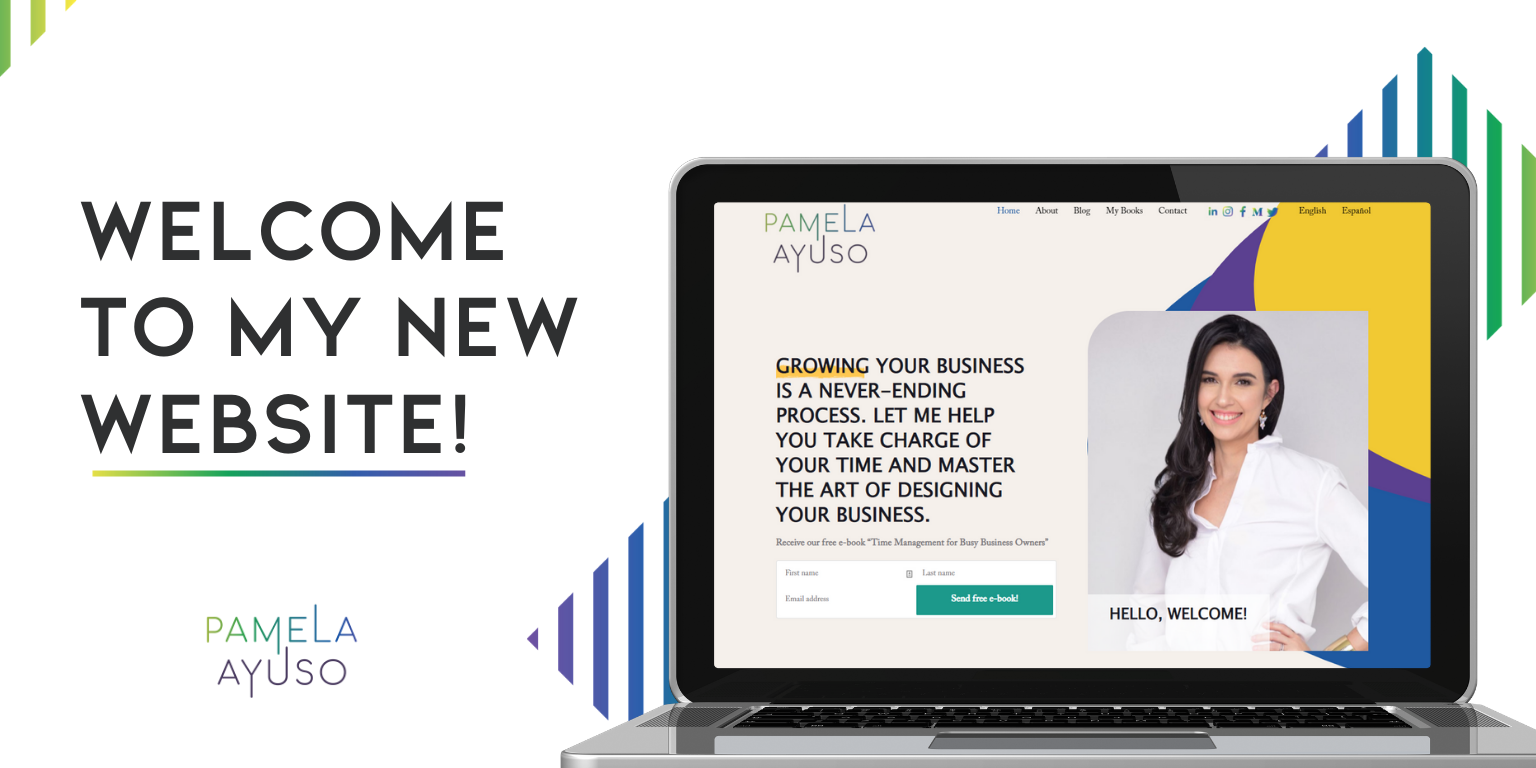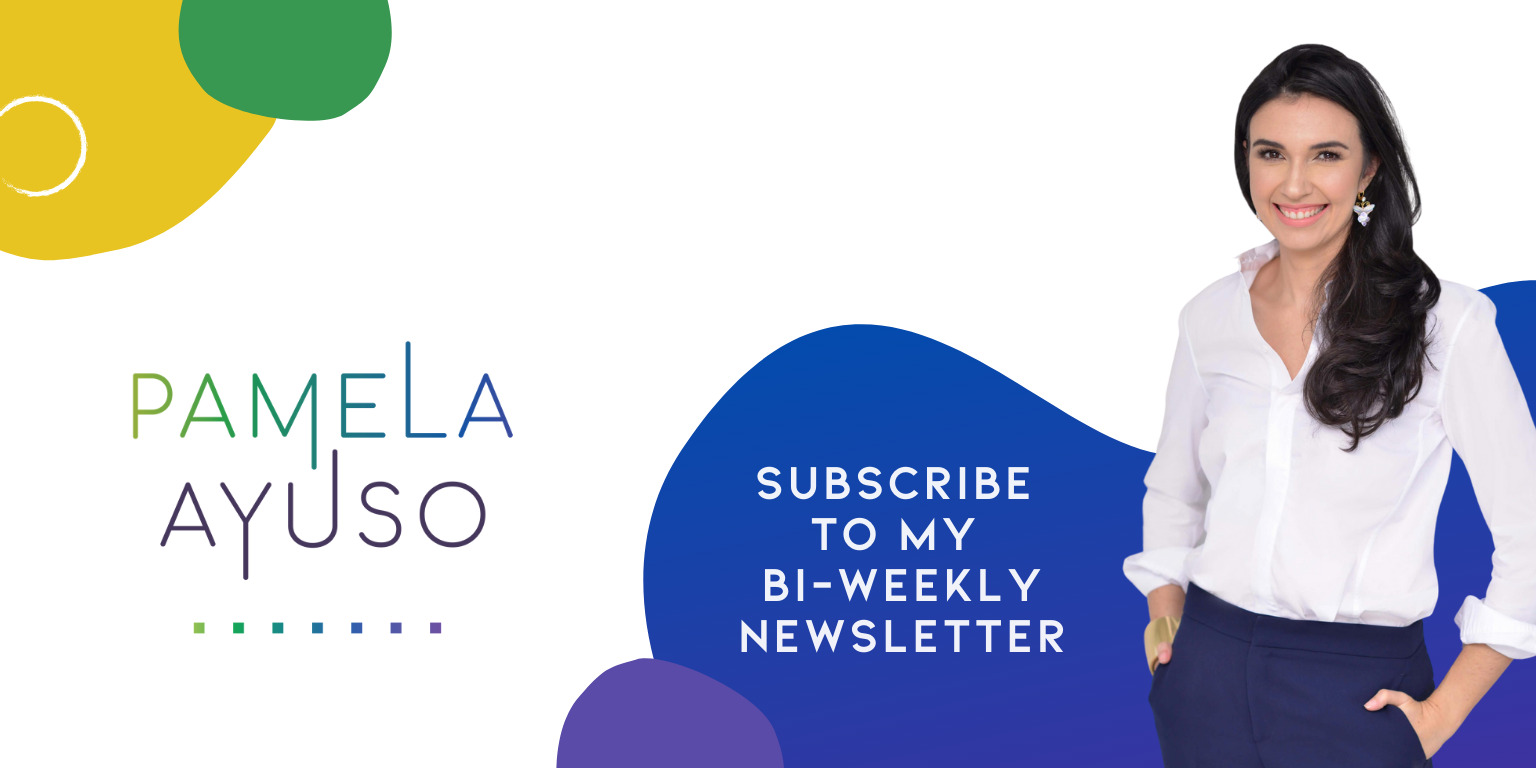 In the meantime, I polished my newsletter (click here to subscribe and receive our free Time Management for Busy Business Owners e-book) and experimented with social media. I must say that I was intimidated, especially by the social media side of things – I did not know how much attention it would require, and putting myself out there was scary. I started to experiment with different types of posts and learn about what worked and what did not, something I am still discovering. The idea is to get better at it every day, but I am so happy that we produce and publish content every week. I have fun experimenting with my message, and I have found many like-minded people with who I connect every day.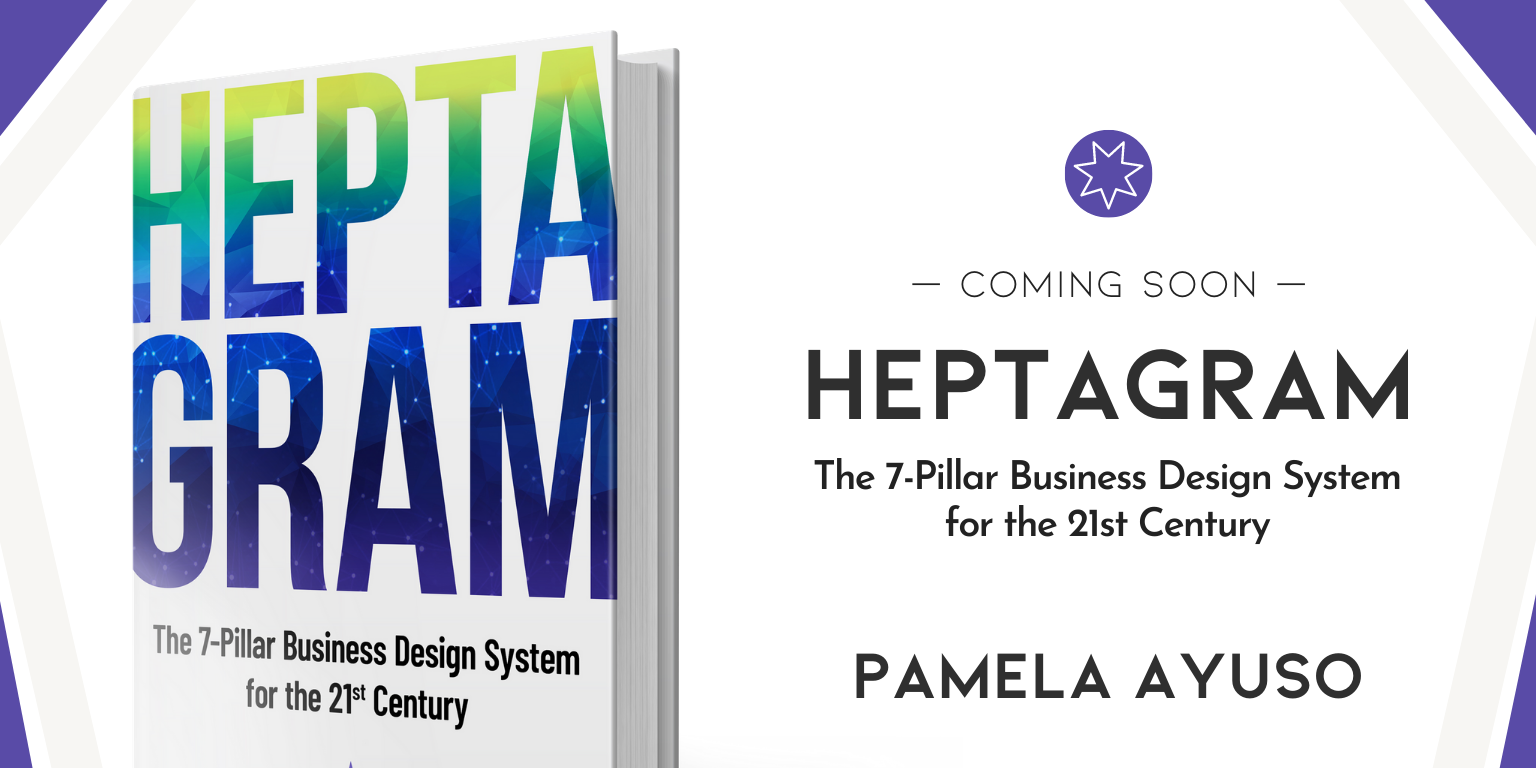 At the end of 2020, I decided to self-publish, and I declared that my impossible goal for 2021 would be to publish Heptagram. After exploring the traditional publishing process, I decided that self-publishing was right for me and this book. I finally found a publisher that I could work with (Happy Self Publishing), and I am currently re-editing my book and working on the cover. I am also setting up the platform to market the book when we launch it. We are putting together a video and working on adding the book to my website.
It is time-consuming, and it is taking a lot of energy because it is something I have never done before. At the same time, I am ready for this book to come into the world. It is time.
I cannot wait to share it with you!